Our Firm
About Traci Peterson
Hi! I'm Traci Peterson, senior Financial Consultant at Blossom Financial.
Thank you for visiting our site!
With many years of experience and a commitment to integrity and being the best I can be, my goal is to empower you to take a proactive approach to your personal and familial finances.
I will guide you to understand the opportunities and potential rewards when you take such a proactive approach to your and your family's financial life.
One of the reasons I stand apart from the crowd is my guiding principle; that I am there with you throughout your life's journey and through all the changes that are inevitable in life.
This could mean a birth or death in the family, retiring or leaving a place of employment, or any other life event.
I help my clients pursue their financial goals through consistent face to face meetings. My services to you are personalized.
Give me a call and get a free consultation! (608) 655-8026
About Blossom Financial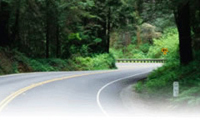 Blossom Financial is based in Marshall, WI and serves all of Dane County. We also have clients all across the United States and frequently fly to meet them.
We are a full-service financial firm committed to helping people pursue their financial goals.
We offer a wide range of financial products and services to individuals and business owners.
We believe you will be better able to identify your goals and make sound decisions to help reach them by our providing sound financial information.
Please call us if you have any questions about our firm or the range of financial products and services we provide.
Our firm has a relationship with a variety of financial services companies, so if we don't have a product or service, we know a group that does.