Deeply Rooted Investments that Blossom Toward your Financial Goals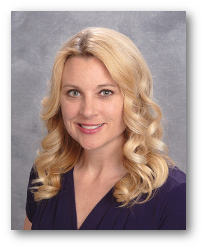 Welcome to Blossom Financial! Traci Peterson is head financial consultant of our family owned investment firm here in Marshall, WI.
What's even better? She's native to Marshall and absolutely loves it here. Strong ties to a community are important, and a great way to provide the 1 on 1, person to person service she's known for.
Yet, she still has clients all over the country who rely on her for her guidance, skills and caring personality. And of course, she happily flies to meet them wherever they are!
No matter what you're looking for, whether it's information to peruse or a free, no obligation consultation, you'll find a wealth of information in the form of newsletter articles, helpful videos, a tax library, calculators, a glossary, and research reports. Oh, and don't forget the Market Watch.

We hope your visit will help you understand the opportunities and potential rewards that are available when you take a proactive approach to your personal financial situation.
But of course, nothing helps you understand these things than having a professional get to know you and look over the particulars of your life to best guide you.
Information is great. But we're all exposed to information all the time. There's no lack of info. If information was all it took to achieve what we each want, then there wouldn't be any more YouTube videos on diet and exercise or book shelves full of investing advice.
No... what's best is not just good, timely information, which our website provides, but also an experienced, guiding hand and discerning mind... someone trained, someone with a personal touch, who doesn't exist in a book, but takes the burden of having to figure out investing by yourself, and gives you a clear roadmap, solid advice on the markets and your particular, unique situation.
That's Traci Peterson. Her compassion for people runs as deep and wide as the roots of trees, plants and flowers.
We have created this website to help you gain a better understanding of the financial concepts behind insurance, investing, retirement, estate planning, and wealth preservation.
It also serves as point of contact between you and us, since something like 97% of people search for services online.
So please, give us a call at (608) 655-8026 for a free, no obligation consultation. We'll be happy to go over any questions you have and give you real-world advice on your future finances.
Most important, we hope you see the value of working with skilled professionals to pursue your financial goals.
We're here to help educate you about the basic concepts of financial management; to help you learn more about who we are; and to give you fast, easy access to market performance data.
Please take advantage of this resource and visit us often. Be sure to add our site to your list of "favorites" in your Internet browser.
Our information is updated regularly and we wouldn't want you to miss any developments in the areas of personal finance in which you're interested.
Give us a call if you have any questions or want a free consultation! See you around :)